About Us​
Burrell Catering offers a complete bespoke service. Our speciality is West Indian & African Cuisine, we are also are able to produce excellent European Cuisine. Ideally we would like to invite you to a private presentation so you can sample foods and plan your function. Presentations are free of charge and obligation and will also give you an opportunity to view our portfolio and put together a bespoke menu.
We are just as excited about catering today as we were thirty years ago. Over the years we have been voted caterer of the year by The Caribbean Consortium and Mahogany Events. But our biggest achievement and what makes us most proud is that our clients have always been our biggest supporters, continuing to recommend us to their friends, family and colleagues.
Each and every function is part of our history and we work hard to keep your expectations the same as ours , which is to make your event unforgettable for all the right reasons .
Thank you for all your love and support , you are why we are still here today.
Gladstone and Trevor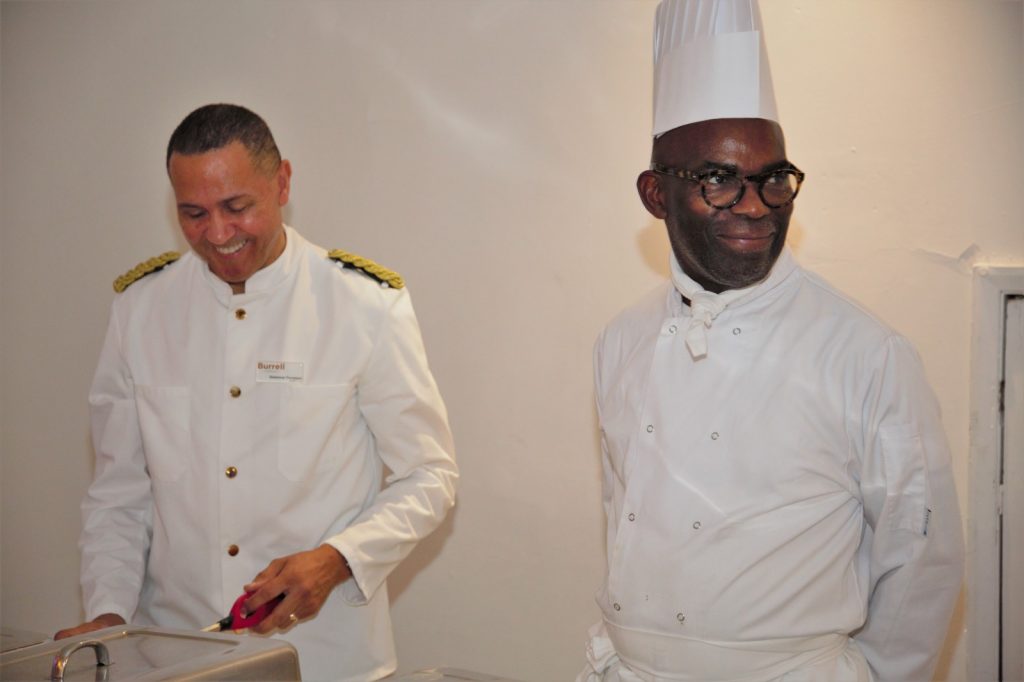 Gladstone Thompson
"A wonderful function looks effortless but in reality is the result of meticulous planning. My role in Burrell Catering is to listen closely to the clients brief and set about making sure that everything is in place so that it can be effectively achieved , managing the event at each stage through to completion."
"Shortly after Trevor Burrell started the company he realized that in order for him to concentrate on producing wonderful food, someone else would have to take care of business so in stepped me. It is a role l love and after working together for over 25 years the join between his creativity and my management is seamless."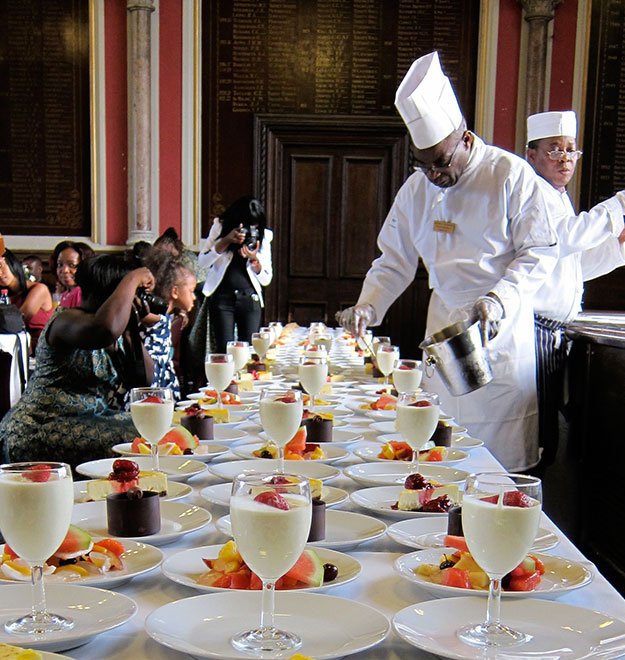 Trevor Burrell
"My first teacher in the kitchen was my grandmother, her observations of the seasons and methods of bringing out the best in fresh produce or what we call 'organic food' today remains with me as if it was just yesterday. My formal training took place at Westminster College, from there I served my apprenticeship at Grosvenor House Park Lane, picking up experience at The Dorchester, The Savoy, Quaglinos, and The Directors Dining at Imperial College. I also spent some special years working for The Fitzroy Nuffield Hospital, a very rewarding time advising on foods for quick recovery and patients with food allergies before finally going it alone and opening my own catering business way back in 1981."
"Recently l was featured in the Voice newspaper's article (published 29th July 2010) 'Making a meal of it', a salute to 10 of the UK's best loved black chefs.
Published 29th July 2010